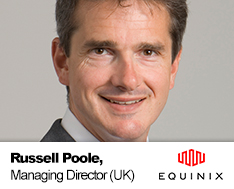 Russell Poole /
Russell joined as UK managing director in April 2000, bringing with him nine years of experience in the UK telecommunications and internet industries.
From 1998 to 2000 Russell was a director of MessageNet Ltd – an internet security and messaging security provider. Responsible for sales and operations, he also led the development of e:)scan – Europe's first e-mail virus and content control service. In October 1999 MessageNet was acquired by Articon-Integralis AG.Between 1993 and 1998, Russell was the national sales manager for General Telecom – the business telecoms division of General Cable Plc. During this time he grew the business from four sales people and £3m annual revenue to 35 sales people in three locations and £25m annual revenue.
Russell attended Nottingham University, where he read production engineering. Following twelve months travelling, he commenced his managerial career at Coca-Cola and Schweppes where he enjoyed a successful career as a national account manager.